Customised Management & Organizational Development Consultancy
Organization Strategy
People Strategy
HR Transformation & Restructure
HR Audit
HR Policies & Procedures
Talent Management
Performance Management
Succession Plan
Customised Compensation and Reward Management Solutions (Job evaluation, grading structure, pay scale, benefits, incentive pay and bonuses)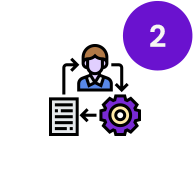 Leadership and Management Development
We provide customised development programs as per our clients' need
Training Needs Analysis
Customised Training programs
Leadership Development Programs
Customised Saudization Programs – Tailored made Saudization programs to meet organization needs.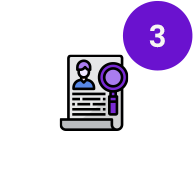 Executive Search
To provide our clients with the best talent available in the market. Finding the most suitable candidate for the vacant role within acceptable time frame is our main objective.
We provide talent mapping to help determine future talent needs, assess the capability of your current staff to meet those needs, attract high-potentials in your field, and develop a strategic plan to identified talent gaps.
We have access to candidates in Saudi Arabia and Gulf and we always deliver in high quality and speed.
We aim to build long term strategic partnership with clients and always engaged and available to provide any required support.
We offer the following services: 
Retained Services
Contingency Recruitment
Assessment Services
Talent Mapping